A complete system for installation of photovoltaic modules on a building façade. A gap (20 mm) is left between the insulating material and the external cladding (made of modules), ensuring correct air circulation. The photovoltaic structure for building façades was designed in a way improving thermal insulation of the structure and ensuring draining of moisture.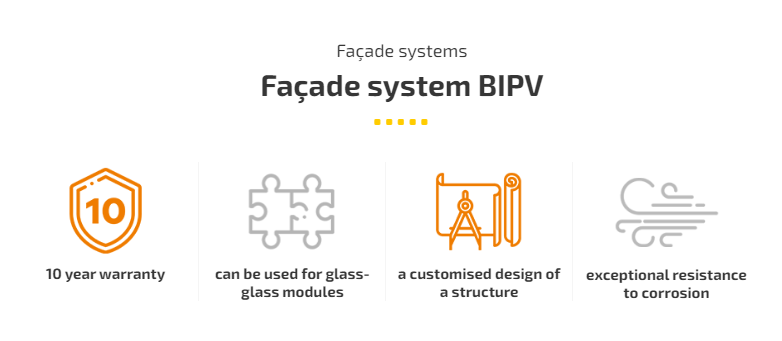 The BIPV system is adjusted to glass-glass modules and was tested as a kit of BIPV fixings, ensuring the safety of use and guaranteeing a long-term smooth operation of the structure.
The technical characteristics are confirmed by the Polish Technical Approval issued by the Building Research Institute.